Camshafts Machining Division
Camshaft Machining Division is spread over 25,000 Sq. Mtrs Area. This machine shop is equipped with the State-of-the-art technology with world class high productivity CNC CBN Cam Lobe and Journal Grinders over and above the Mass production Horizontal Machining Centers (HMC), Vertical Machining Centers (VMC), CNC Cam Lobe Milling machines and other SPMs; Capable of performing machining from Single to 8 Cylinder Camshafts; Separate Machining Lines for Casting Iron Camshafts and Steel Camshafts. Most of the lines have Single piece flow Production Line for Specific Customers and Products.
All operations are carried out In-house including Induction Hardening to ensure high quality standards and speedy delivery to the customers. It is having capacity to machine 2.6 Million Camshafts per annum.
We manufacturing camshafts by using the following materials
Camshaft machining division is certified by IATF 16949,
ISO EMS 14001 and ISO 45001:2018 systems
SAC has the Sophisticated Metrology Lab at its Machining Division with the following equipments to ensure all parameters of Camshafts.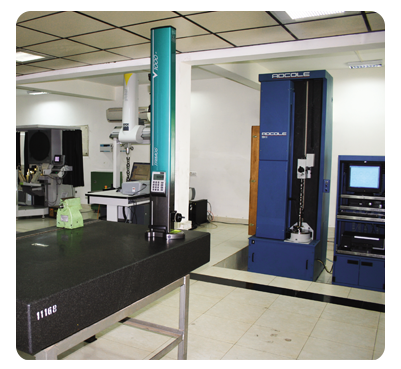 Adcole – Model 911 for Cam Profile Measurement – 3Nos
Ezcam Cam Profile Tester
Marposs – Non Contact Measurement
Coordinate Measuring Machine – 3 Nos
Surface Roughness Testers – 4 Nos
Contour Measuring Machine (Perthometer)
Micro Hardness Tester
Digital Profile Projector (Shadowgraph) – 3 Nos
Millipore Testing Equipment – 2 Nos and
Digital Testing Equipments
Further to monitor quality of the finished products, 100% visual inspection is also carried out to ensure that the end product is free of all casting, machining and handling defects. Before dispatch audit and inspection are carried out to ensure quality.