Foundry Division
Foundry Division is specialized in manufacturing of Chilled Cast Iron components of Camshafts, Balancer shafts, Valve Tappets, Hydraulic lifter bodies and Rocker levers used in the Gasoline and Diesel Engines.
Foundry is spread over 25,000 Sq.Mtrs Area
Manufacture upto 1.1 Meter Long Camshaft
Camshaft Casting Weight upto 30 Kgs
Separate Melting system for Camshafts and Tappets
Green Sand Moulding and Shell Moulding
Auto fettling Facility
Quality Management System
Foundry is IATF 16949 & ISO 14001 Certified  for its Quality and Environmental Management System. It applies to the processes that create and control the products and services in an organization supplies. It outlines systematic control of activities to ensure that the needs and expectations of customers are met.
Material Capability
Chilled Grey iron, Chilled Ductile iron, Ductile Iron and Hardenable Iron. The material configurations are generally as per customer requirement.
Since inception, the Foundry has been vital to SAC's self-sufficiency and growth and it is equipped with the following essential facilities:
Moulding
Green Sand Moulding
High Pressure Squeeze Moulding (DISA ASPA 500)
Simultaneous Jolt-squeeze Moulding (ARPA 450 – 1 Line)
Simultaneous Jolt-squeeze Moulding (ARPA 900 – 1 Line)
Two Sand System (Facing Sand & Backing Sand)
Shell Moulding
Four Station Shell Moulding Machine
Single Station Double door Shell Moulding Machine
Single Station Single door Shell Moulding Machine
Rotary table Oven
Stationary table Oven
Cold Box Moulding for Cam followers
Melting
Medium frequency Induction Melting System
One 1000 KW / 1000 kg Furnace
Two 450 KW/500 Kg Furnaces
One 1000 KW/Tritrack/500 Kg Furnace
Manual Closed Loop Pouring System
Mechanized liquid metal handling System
Capacity
| Products | Quantity / annum |
| --- | --- |
| Camshafts | 2.5 millions |
| Valve Tappets | 20.0 millions |
| Rocker Arms | 2.0 Millions |
Pattern Shop/Tool Shop
SAC is having full-fledged pattern/ tool making facilities and all the tools are being made in-house. This unique facility shortens our new product development and good support to the Foundry production.
Measuring Equipment – Foundry
The process of Quality plan is spread out in number of stages which begins with the selection of pattern equipment and ends with the finished products, flawless in every detail. The latest quality assurance equipments and methods monitor every stage of the process.
Chemical Analysis
Optical Emission Spectrometer – 21 Elements (Thermo Scientific)
Sand Control Laboratory
Sand Rammer
Green Compression Strength Tester
Green Shear Strength Tester
Wet Tensile tester
Moisture Tester
Permeability Tester
AFS Sieve Analysis Unit
Active & Dead Clay Determination Unit
Hot and Cold Tensile Strength Tester for Shell Sand
Loss on Ignition and Volatile Matter Testing Unit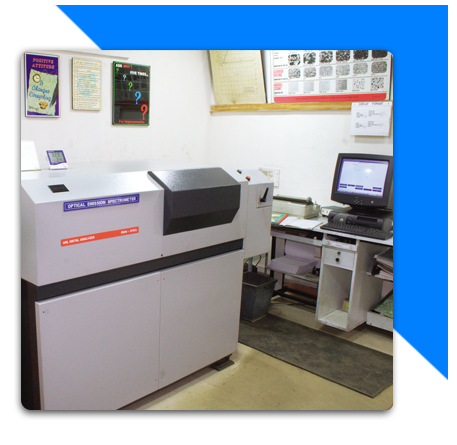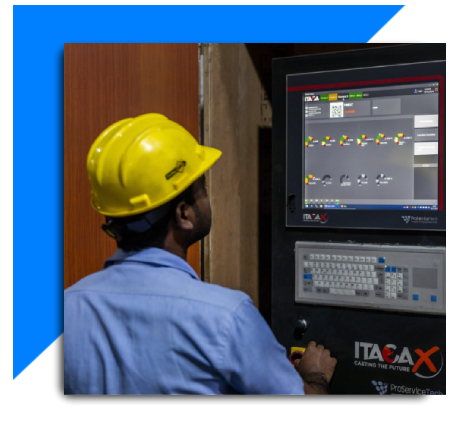 Metallography Laboratory
Complete metallographic specimen preparation equipment.
Microscope with Image Analysis and metallographic picture printing & transmission units
Physical & Mechanical Laboratory
Brinell Hardness Testing Unit
Digital Rockwell Hardness Testing Unit
Digital Vickers Hardness Testing Unit
Automatic & Computerised Ultimate Tensile Testing Unit ( UTM )